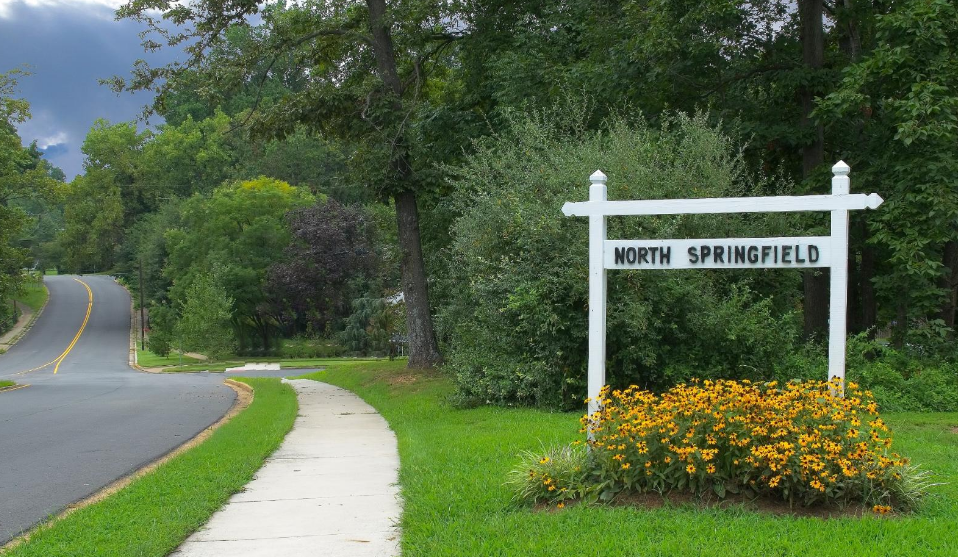 NEW Message From NSCA
JUNE 16, 2020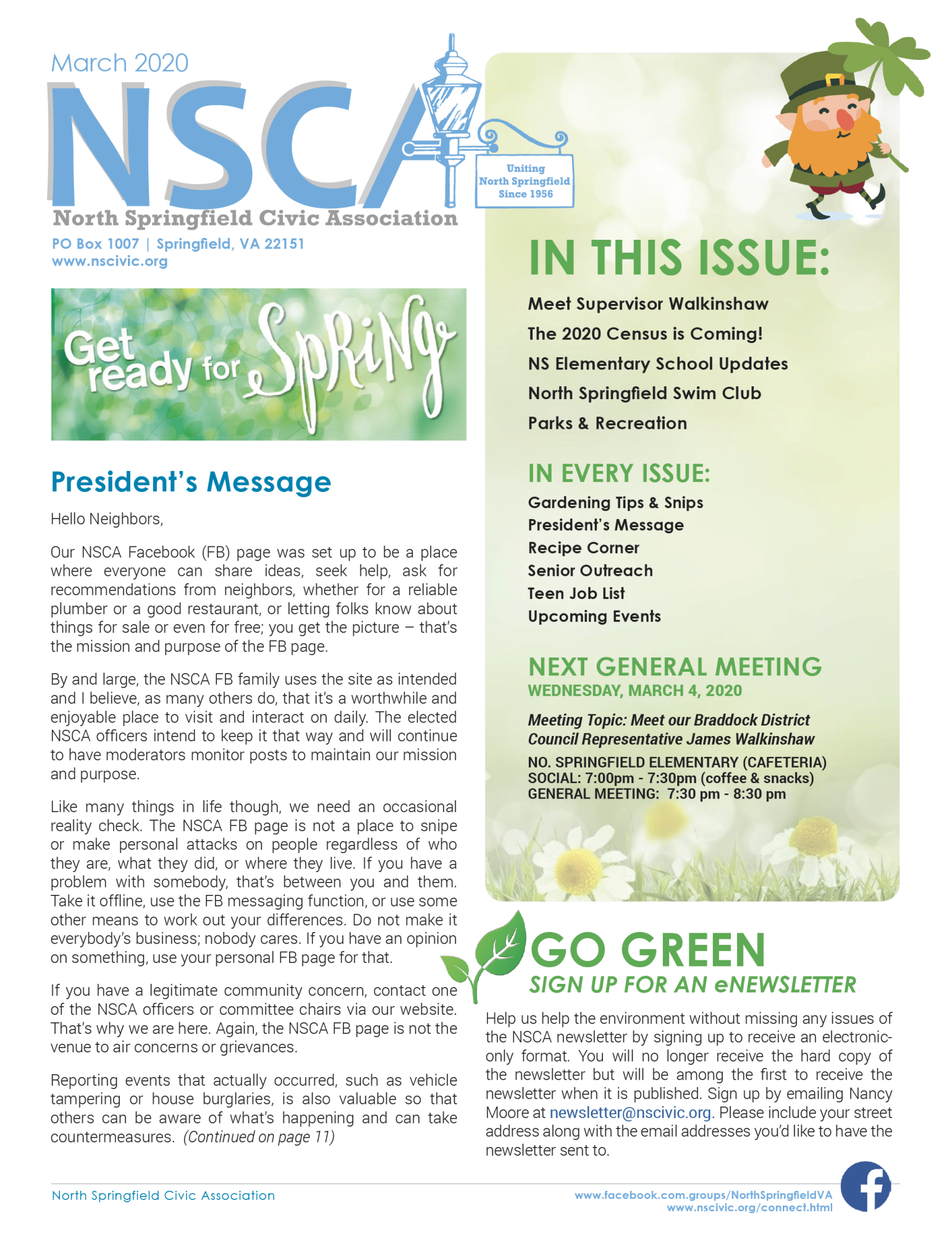 Events Bringing the Community Together
North Springfield is fortunate to have several events intended to bring the community together throughout the year. As NSCA's 2019-20 term begins, we are pleased to support an event that several parents organically created two years ago: The Halloween Costume Parade. Although not an official NSCA event, the board is discussing how to support this well-organized activity to ensure it continues as an annual tradition.
Caring for the Community Since 1956

Read Our Community Newsletter!
Because of the stay-at-home order, the May 2020 issue of the newsletter has been cancelled. The next issue is scheduled for July, pending further mandates.
Click here to read a new message from the NSCA.
Annual Officer Elections
NS Facebook Page
Coming Up